Gen Z can Expect these 5 Graduation Gifts This Year 🎓
Graduating from college is an exciting milestone that marks the culmination of years of hard work and dedication. Especially for Gen Z because they made it through most of college during a whole pandemic!
It's time for the Class of 2023 to celebrate and reflect on the journey before they jump into the next chapter of their lives. And let's be real - one of the things college grads look forward at the end of achieving this milestone is the graduation gifts.
In this blog post, we will explore the top five most common graduation gifts Gen Z can expect to receive this year based on a study conducted by the National Retail Federation (NRF). 
5. Electronics (11%):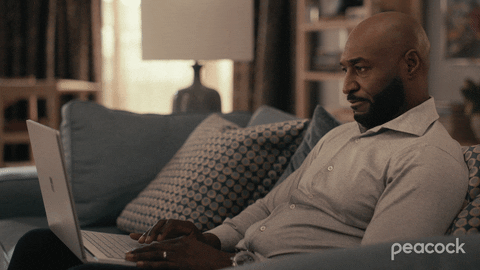 In today's digital age, it's no surprise that Gen Z is asking for electronics as a graduation gift. Whether it's a new laptop, smartphone, tablet, or other tech gadgets, these gifts will give Gen Z the tools necessary to excel in their careers and stay connected with college friends.
4. Apparel (16%):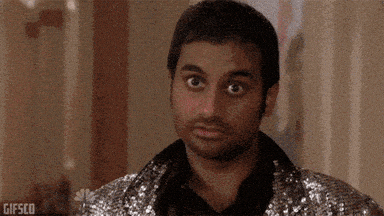 The gift idea of apparel makes it easy on parents, family and friends when it comes to shopping. Because this is also a great last minute gift idea if you forgot to buy a gift before the graduation ceremony. Pop into the college bookstore to grab clothing, accessories and any university-branded item you can imagine. If you're planning in advance, there are several Black-owned apparel brands like Tones of Melanin, Black and Scholared, and Heritage Hill that you can support online and in major retailers from JC Penney to Foot Locker.
3. Gift Cards (31%):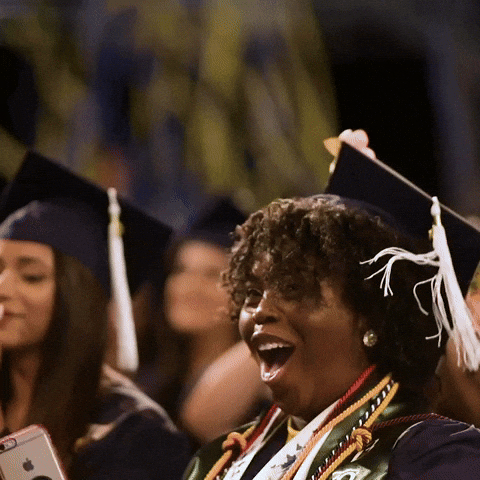 Gift cards are a popular choice for graduation gifts, providing flexibility and the chance for graduates to select items or experiences that align with their personal preferences. Whether it's for their favorite restaurant, a shopping spree, or a travel adventure, gift cards offer the excitement of choice and discovery. 
2. Greeting Cards (37%):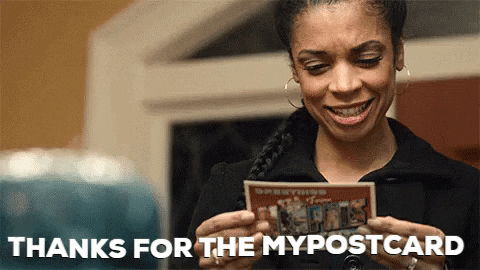 Now let's be real - no one wants to receive an empty greeting card. But apparently greeting cards are the second most common graduation gift. The thing about greeting cards is they will be saved forever but often end up stuffed away in a closet somewhere. So pair the greeting card with another gift that graduates will likely use like PO' UP! Card Game which can be played at the graduation party and at future gatherings with college friends and other grads.
1. Cash (52%):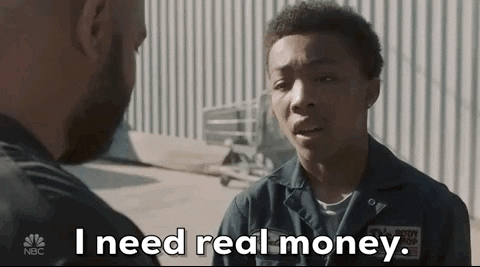 Topping the list of the most common graduation gifts is the ever-practical and universally appreciated cash. Whether it's to help graduates kickstart their post-college life, pay off student loans, or treat themselves to something special, cash allows the freedom to choose how to best utilize the gift.
No matter what you get Gen Z for graduation, remember to celebrate Black college graduates and their excellence too!
As you search for the perfect graduation gift, remember to celebrate the achievements of Black college graduates. Why? Because Black college students are graduating at unprecedented rates. Every year, nearly 500,000 Black college students earn their degree - 40% of all Black Americans - and that deserves to be celebrated.
Give them an outlet to celebrate and reflect on how far they've come by gifting them items from black-owned businesses like PO' UP! Card Game. These gifts not only bring joy to the graduates but also contribute to the growth and success of black entrepreneurs and artists. Embrace the opportunity to make a meaningful impact while honoring the achievements of the graduates in your life.
We'd love to hear from you!
As you reflect on your own college graduation experience, we would love to hear from you. What gift did you receive when you graduated from college? Did it fall within the top five most common graduation gifts, or did you receive something unique and unexpected? Share your story in the comments below and let us know how that gift impacted your journey beyond college.
Remember, graduation gifts are a symbol of love, support, and recognition of the graduate's accomplishments. No matter what you receive, the thought and sentiment behind the gift are what truly matters. Congratulations to all the recent graduates, and may your future be filled with success, happiness, and unforgettable moments.